Otis per Weldon Valley!! Headed to state!!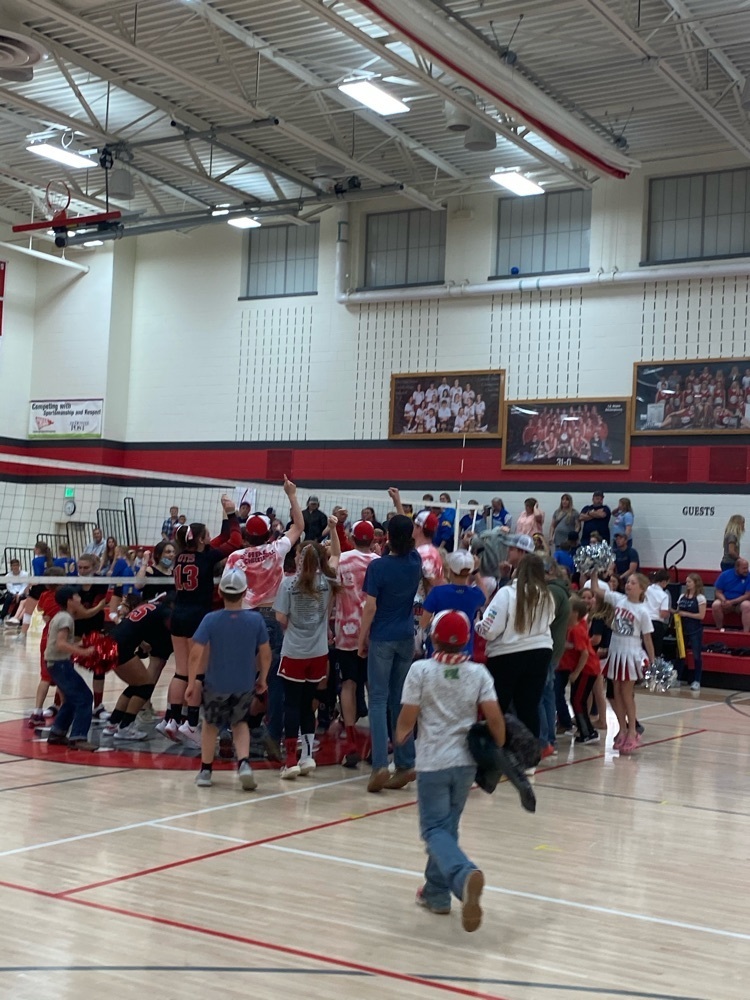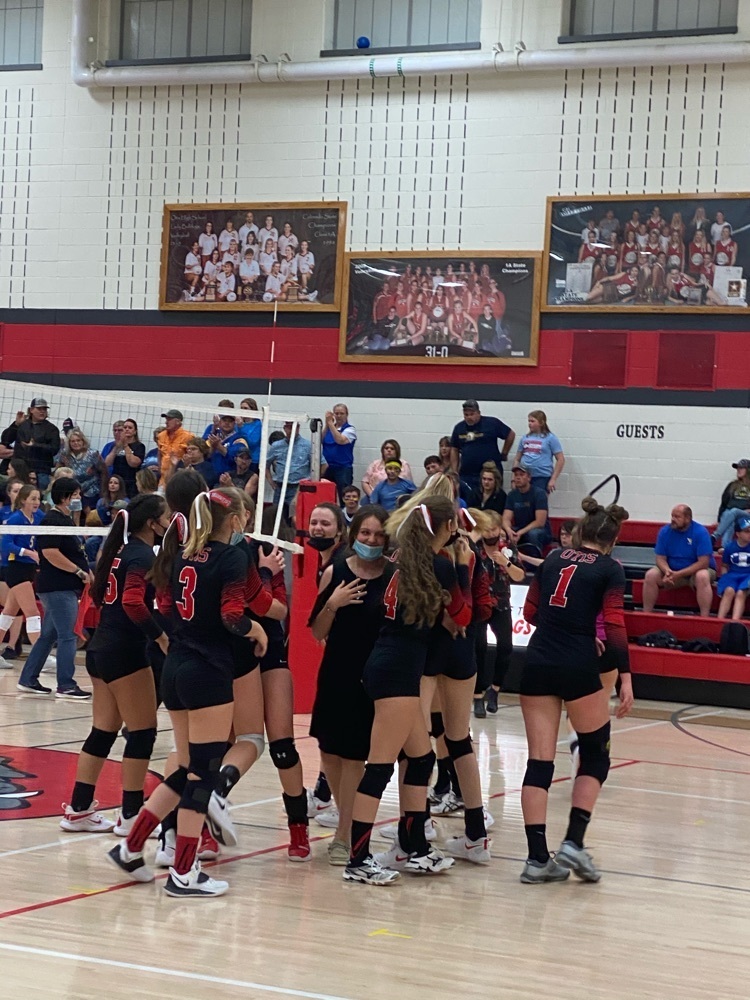 Teacher Appreciation is next week (May 4-7)!
Regional Volleyball in Otis (vs Weldon Valley) this Friday at 7:00 pm! Tickets are $5 for adults and $4 for students. This is a Regional Event so only CHSAA passes and participating Band students are free. All other spectators must pay at the gate! Good Luck Lady Bulldogs!
Volleyball today at 4:00 in Otis vs Hi Plains! Jr High (A &B) and Varsity Parent's Night for High School Volleyball! Bulldog Dance Academy will perform before the Varsity game!
Jr High Boys Track meet in Akron on Friday, April 23 at 9:00 am!
Football meeting for 8th-11th grade athletes and parents at 6:30 pm in the Otis cafeteria on Thursday, April 22!

Otis 2021 Prom-Queen-Becca Bleak, King-Cyle Goble
Volleyball games scheduled for today have been postponed to Wednesday April 21 at Idalia . 4:00 pm JH A game then Varsity to follow.
School has been canceled today. The prom decorating committee has permission to move forward with decorating this afternoon. Please be careful and stay safe.

Support from Flagler ♥️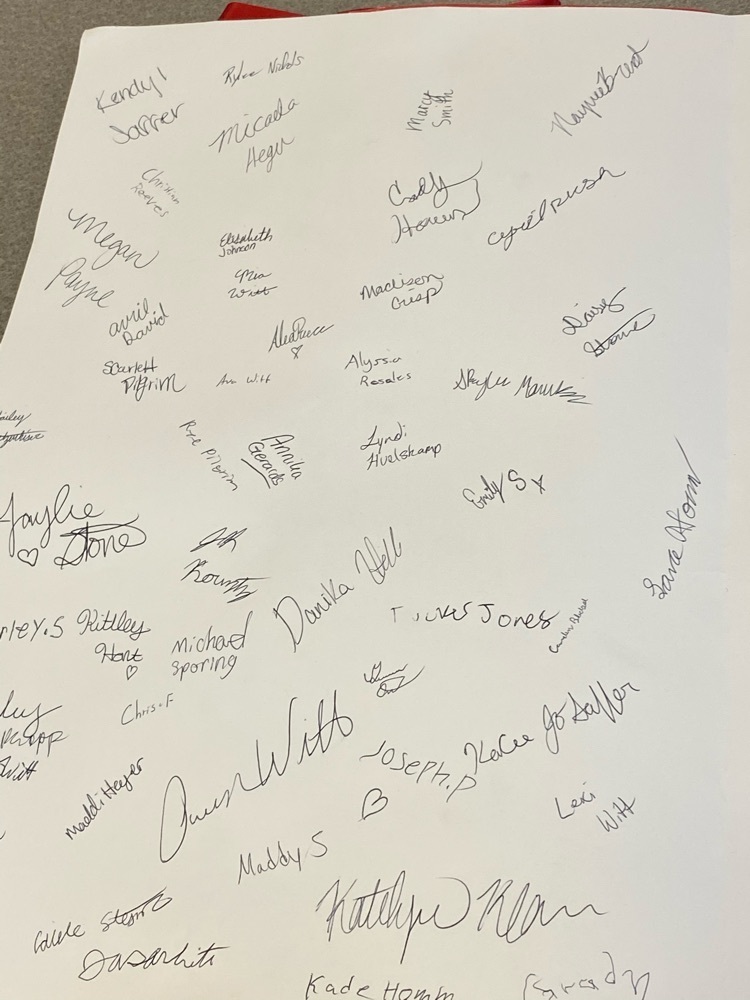 A pizza lunch will be provided for students 6th-12th grade on Thursday in the cafeteria. Bottle water will also be provided. Thank you to the Building Better Bulldogs committee for the lunch and the support!! ♥️
Due to Covid-19: The Volleyball games scheduled for this evening will be rescheduled to a later date.

Otis over Peetz in 3

Thank you to Wiggins School Distrct for the support during these tough times.
School will not be in session on Wednesday March 31, 2021. This will provide the opportunity for our faculty, staff and students to honor our fellow classmate and friend, Damion Aagesen.
There will be a candlelight vigil held at 7 pm Wednesday (tomorrow) at the football field. We hope you all come out to support our Bulldog family during this time.

The second 6-12 Parent/Student/Teacher conference is Thursday, 4:00-7:45. Please plan on attending if you did not last week. Students will receive an "A Slip" for attending! Thank you for supporting Otis School District!

Greenhouse Ribbon Cutting. Great job Ag. Mechanics class!!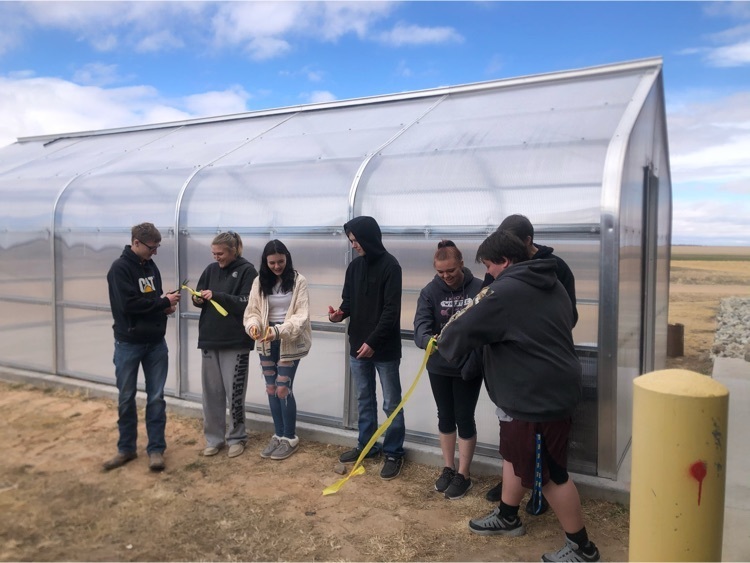 The District Accountability meeting scheduled for tonight has been postponed. Our next meeting will be May 11 at 6:00 pm.

Otis over Prairie